Today 21st of Nov 2019
Mostly cloudy: Humid air reaches the Alps with southerly winds.
The weather
Mostly cloudy weather with some weak precipitations in the afternoon. Maximum temperatures between 5° and 9°.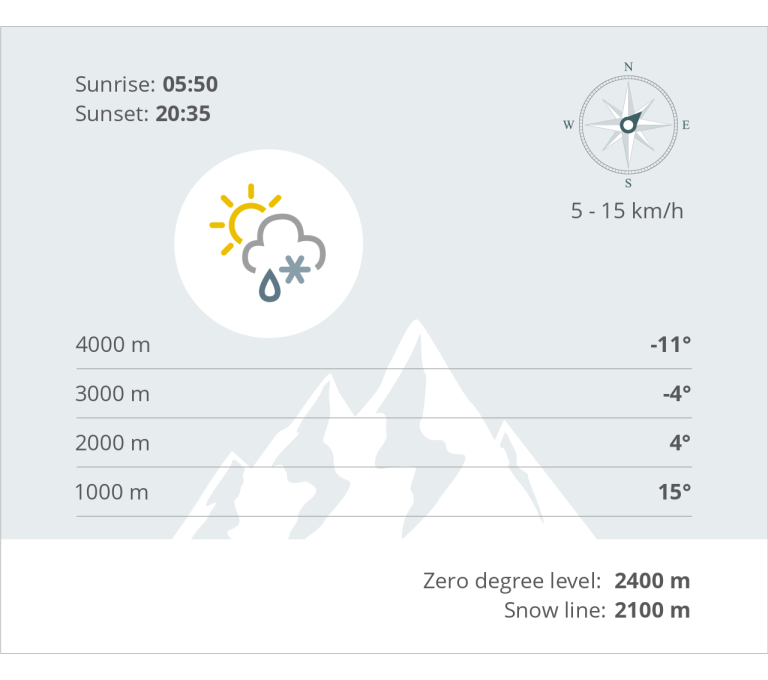 Mountain weather
Bad visibility due to clouds on the mountains, weak snowfall is possible in the afternoon. Some sunny spells especially in the west.
Tomorrow 22nd of Nov 2019
Many clouds: Southern currents will bring humid air masses to the Alps.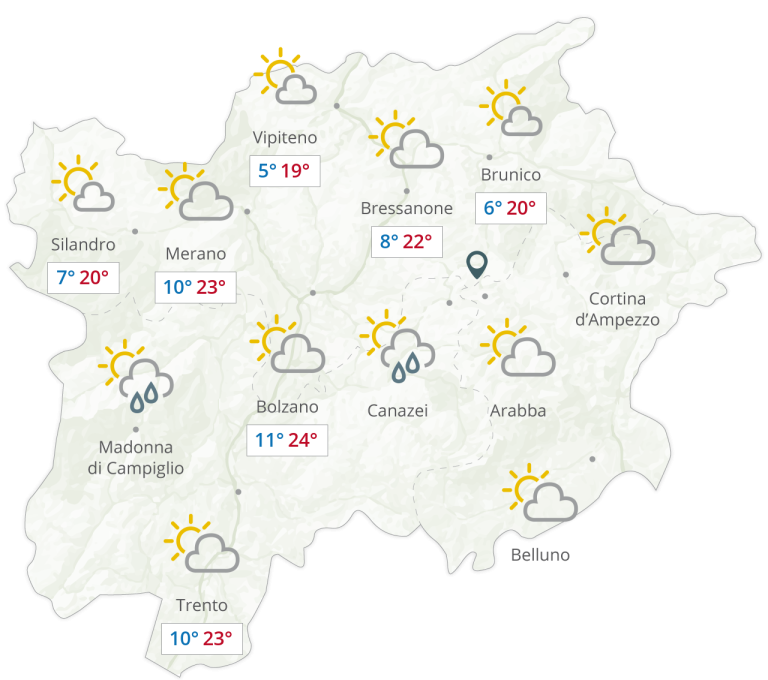 The weather
Many clouds, especially in the second part of the day light rain and snowfall. Highest temperatures in the afternoon between 4° and 9°.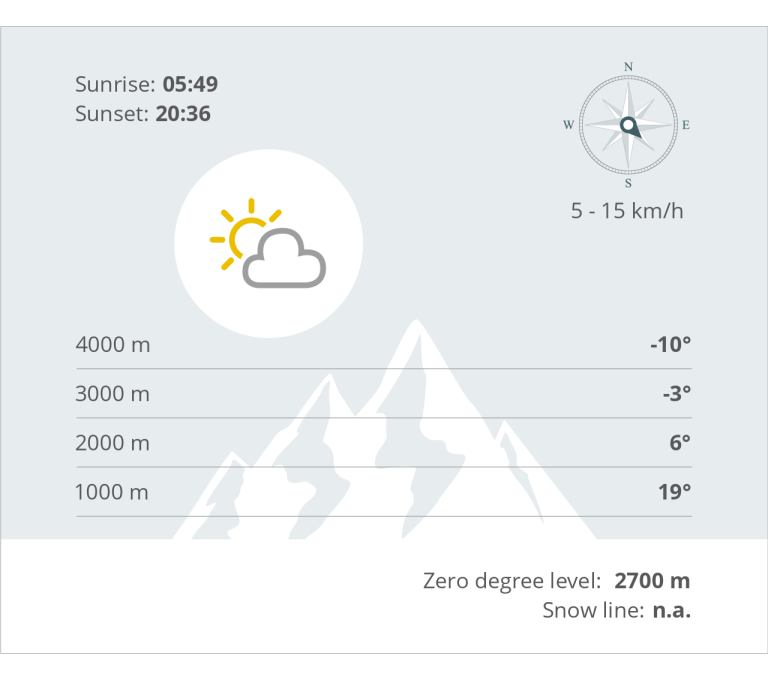 Mountain weather
On the mountains many clouds. Possibility of isolated show showers

saturday
23
Dull, slightly rain
max: 8°
min: 1°
sunday
24
Cloudy
max: 12°
min: -2°

monday
25
Very cloudy
max: 10°
min: -2°
tuesday
26
Cloudy
max: 11°
min: 0°