Today 17th of May 2022
Sun and high clouds: The high pressure influence will intensify ensuring a stable summer day.
The weather
Mostly sunny weather with some high clouds. Föhn winds in the North. Maximum temperatures from 23° to 30°.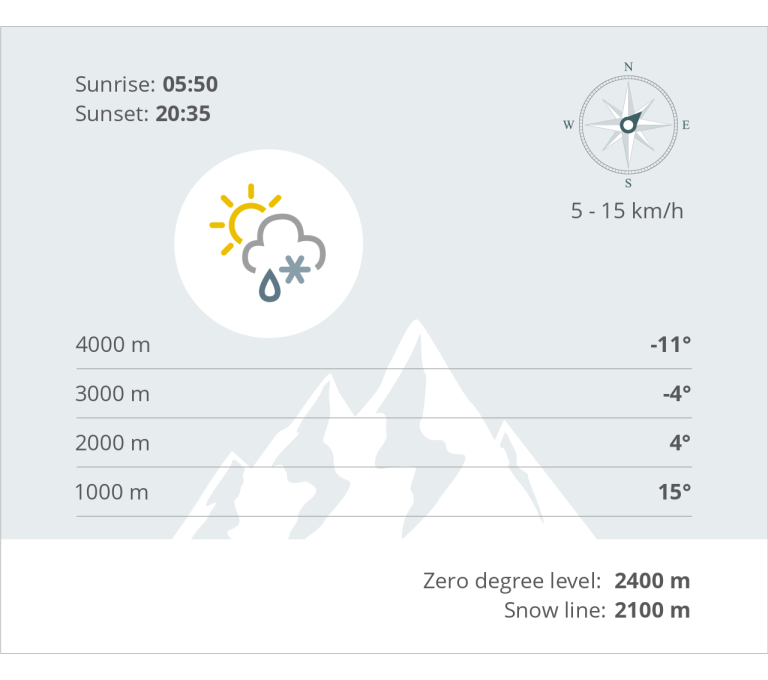 Mountain weather
Quite sunny with some cirrus clouds and small cumuliform clouds dring the day.
Tomorrow 18th of May 2022
Sunny and warm: A strong high pressure system and northerly winds will determine the weather.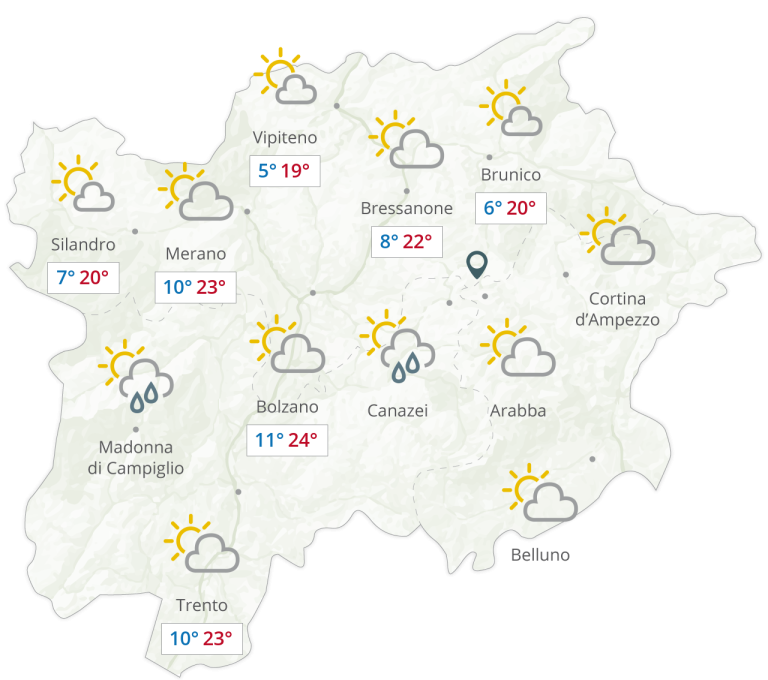 The weather
Sunny weather with some cumulus clouds in the afternoon. Possibility of isolated thunderstorms especially in the South of the region. Maximum temperatures from 22° to 30°.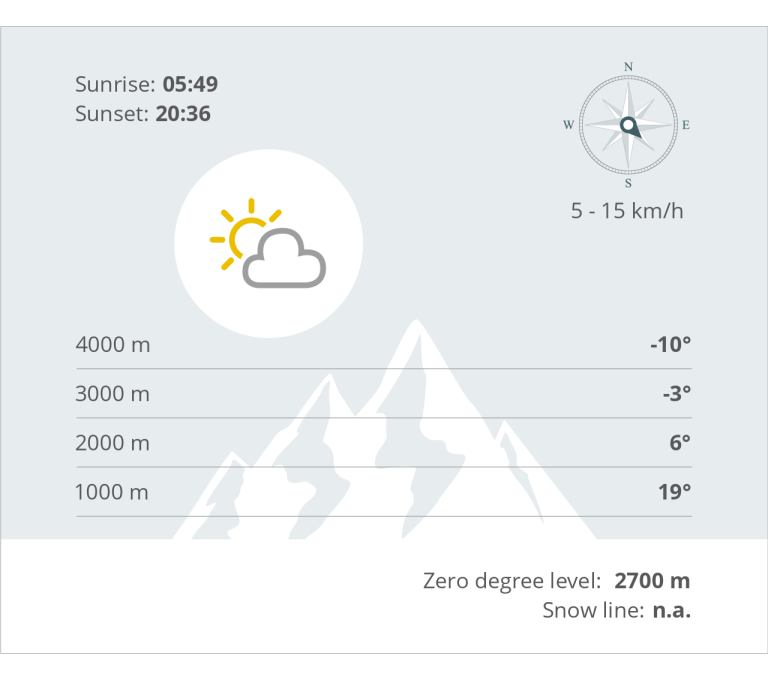 Mountain weather
Sunny conditions in the morning, only few clouds. Cumulus clouds in the afternoon and the tendency for thunderstorms will increase on the southern mountains.

thursday
19
Partly cloudy
max: 30°
min: 8°

friday
20
Partly cloudy
max: 31°
min: 7°
saturday
21
Cloudy
max: 32°
min: 7°

sunday
22
Partly cloudy
max: 31°
min: 7°